WELCOME TO THE SOLUTIONS DESK
Your place for experience-driven hospitality insights
For over 35 years, Guest Supply has been serving the world's top hotel chains and independent properties with hospitality supplies. As a leader in product design and development, manufacturing, distribution, and service and support, we are experts in every aspect of the industry – and providers of full-spectrum solutions. We hope you visit often – this is your place for experience-driven hospitality insights.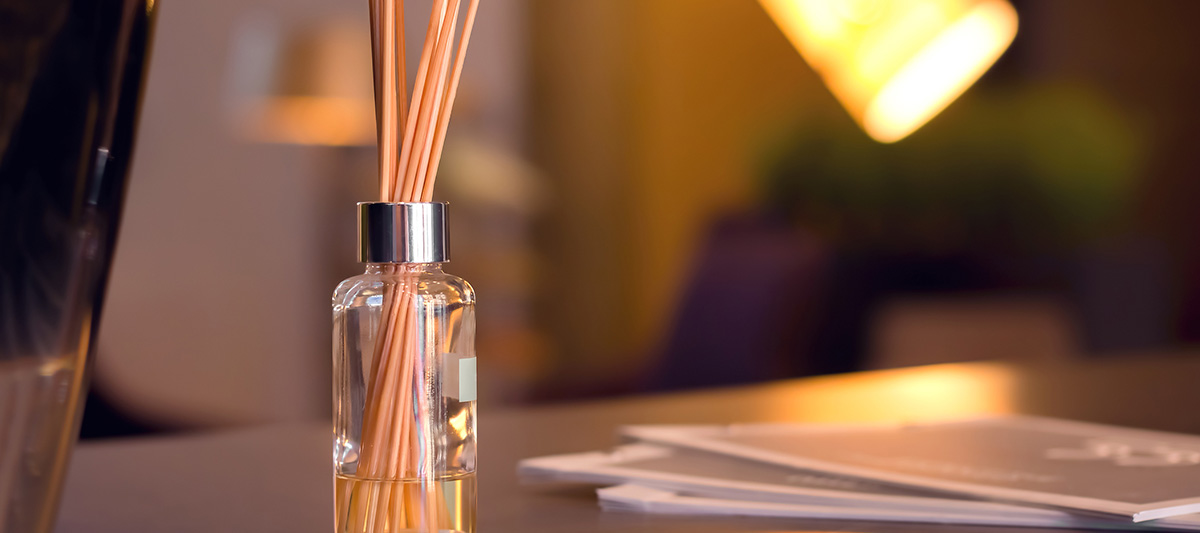 Develop a Signature Scent to Reinforce Your Brand's Unique Identity
A whiff of perfume or a breeze on a pleasant summer day can awaken long-forgotten memories and bring them new life. The olfactory senses are our strongest, creating an opportunity to increase brand awareness via scent. This type of biological marketing is the latest trend for those designing guest experiences.
While a pleasing fragrance is one way to make a favorable impression, you can truly stand out from competitors with a signature scent that heightens the identity of your brand through positive association and recollection. Read More
MORE FROM THE SOLUTIONS DESK
If you knew guests were standing on overturned wastebaskets to brush their teeth at the sink or finding the bed so high they had to sleep on the floor, what would you do? Many hotels [...]
The future of the hospitality industry is right at guests' fingertips. It is no secret that technology has changed the landscape of customer service for hotels and resorts. Guests now expect rapid-fire responses without leaving [...]
Forbes has informed the travel industry that Gen Y is THE consumer to focus on. Unlike previous generations, millennial travelers have expressed an interest in spending as much time utilizing a property's fresh air spaces [...]